LA: The Museum of the Holocaust, March 1, 2015
Kalman Aron and Susan Beilby Magee at the Los Angeles Museum of the Holocaust
Sunday, March 1, 2pm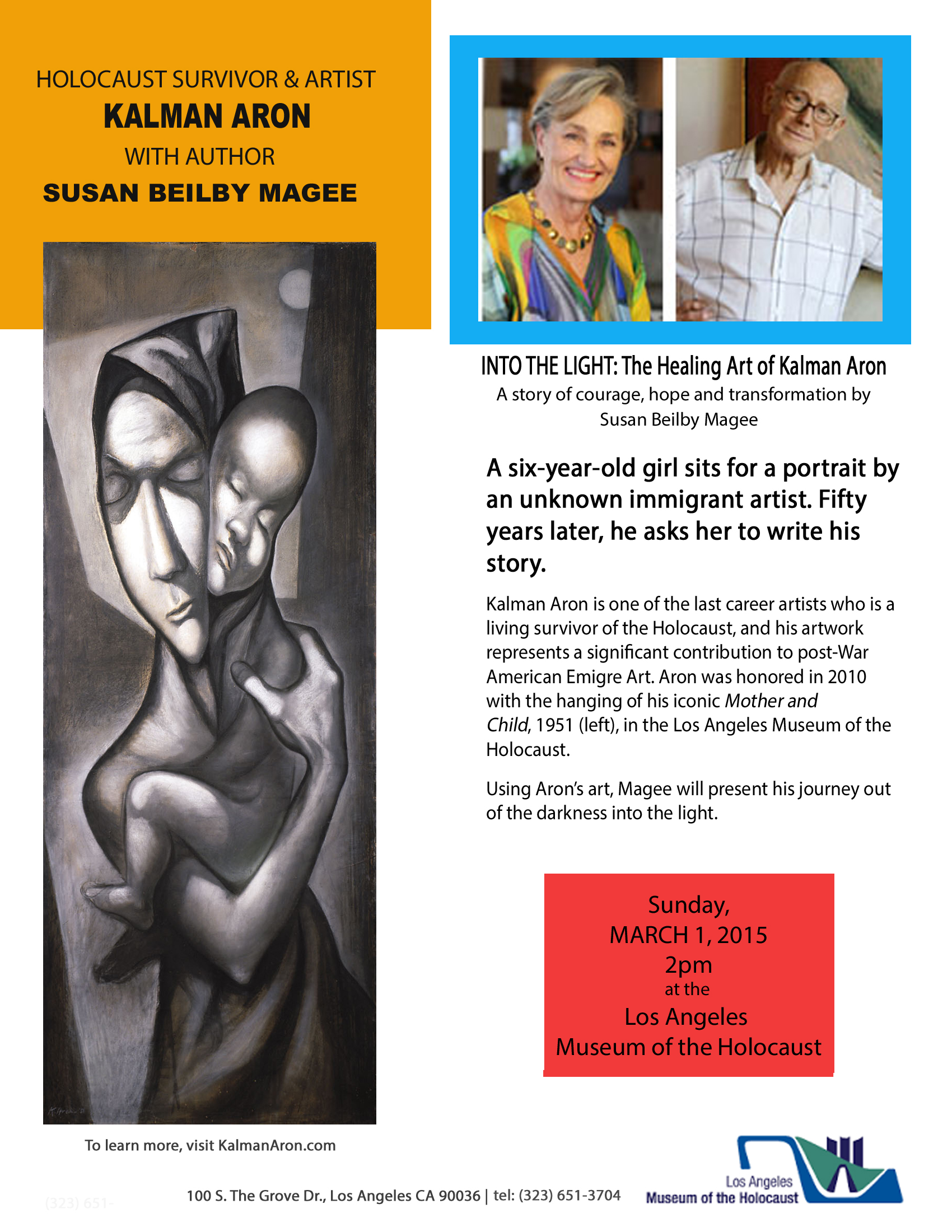 Holocaust Survivor and Artist Kalman Aron with author Susan Beilby Magee
INTO THE LIGHT: The Healing Art of Kalman Aron
A story of courage, hope and transformation by Susan Beilby Magee
A six-year-old girl sits for her portrait by an unknown immigrant artist. Fifty years later, he asks her to write his story.
Kalman Aron is one of the last career artists who is a living survivor of the Holocaust, and his artwork represents a significant contribution to post-War American Emigré Art. Aron was honored in 2010 with the hanging of his iconic Mother and Child, 1951 (left), in the Los Angeles Museum of the Holocaust.
Using Aron's art, Magee will present his journey out of the darkness into the light.
For more information visit the Los Angeles Museum of the Holocaust