Film underway about Kalman Aron
I have exciting news! A documentary film about Kalman Aron is going to be made based on my book, INTO THE LIGHT: The Healing Art of Kalman Aron. You may have seen the recent article in the Jewish Journal about Kalman's life: "Saved by Art: How One Man's Skill Got Him Through Seven Nazi Camps and the Difficult Years that Followed." (see video)
I am partnering with Steven C. Barber of Vanilla Fire Productions (see details below), and I ask for your help and ideas to raise $500,000 to shoot, write, edit, grade and score a 70-minute feature documentary. Think about friends, family foundations and organizations that might fund it.
Richard Dreyfuss has been approached to narrate. Norman Lear, renowned American TV writer and producer is on board as a producer. Edward Lozzi, verteran Hollywood public relations executive and former White House Press staffer, and one time publicist to Kalman Aron, is also on board as a producer.

Please consider making a pledge. This is an opportunity to bring Kalman's inspirational story of overcoming evil and reclaiming his light to a much wider audience. I look forward to hearing from you by email or call me at 202 285-2200.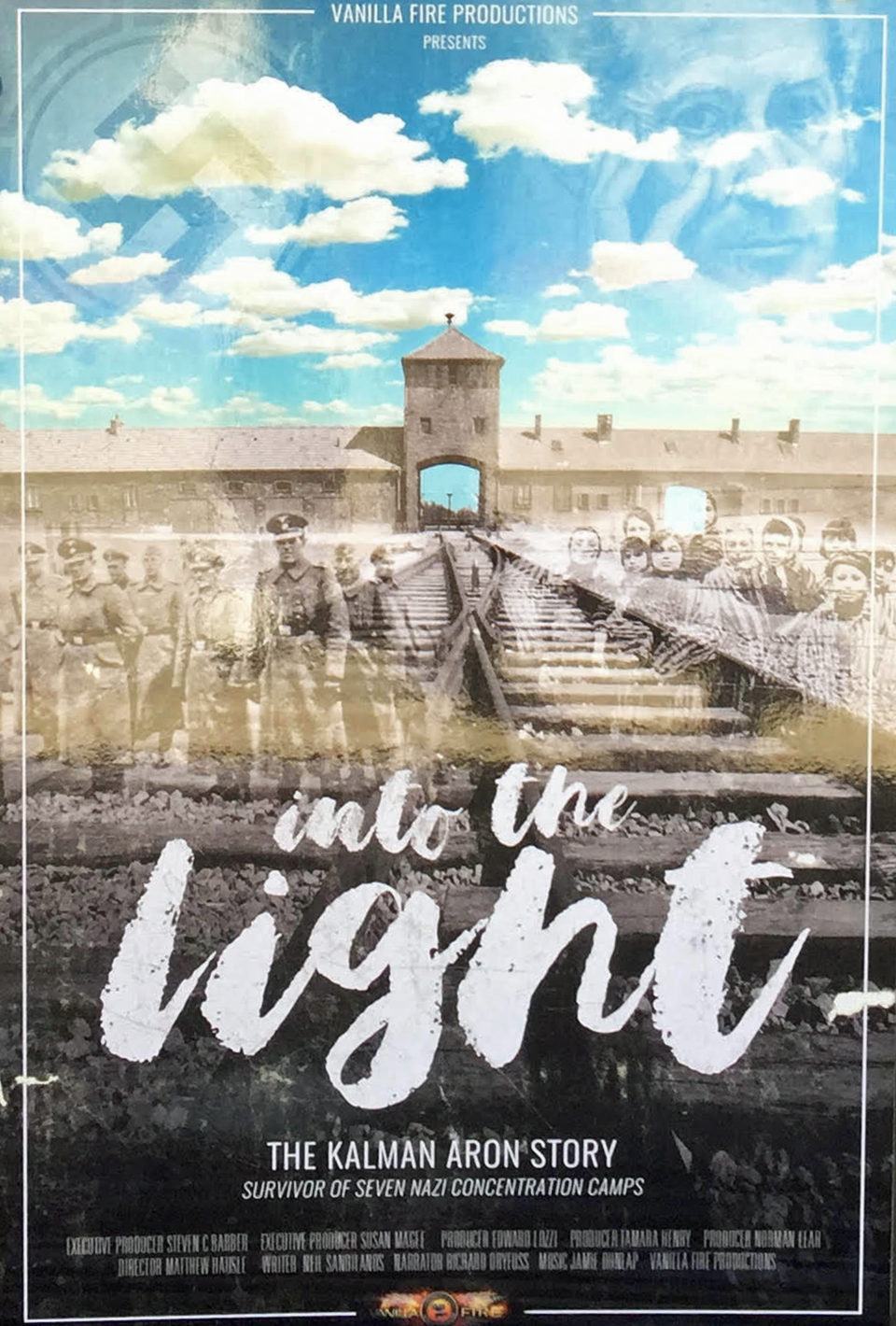 About the filmmaker:
Filmmaker Steven C. Barber is CEO of www.vanillafire.com, founded in 2006. Mr. Barber has enlisted the talents of Josh Brolin, Kelsey Grammer, Ed Harris, Dan Aykroyd and John Savage to narrate six feature documentaries. Three of these films made it to the Oscar short list.
Vanilla Fire Productions has been featured on CNN, ABC, CBS, FOX, BBC and in the New York Times and countless media outlets around the globe.
Vanilla Fire's new film, "Into the Light," is the company's boldest and most far-reaching film to date. The story revolves around a 93-year-old Holocaust survivor named Kalman Aron. Mr. Aron survived seven Nazi camps by using his God-given talent as an artist. He would continuously draw the Nazi guards and commandants to get an extra piece of bread. This will be Vanilla Fire's fourth run at Oscar in the feature film category along with best song and best original score.